Awaken...
Welcome to the Hai to Gensō no Grimgar Wikia Fansite!
A wiki dedicated to everything about the series Grimgar of Fantasy and Ash written by Ao Jūmonji. Help us by creating or editing any of our articles! We're currently editing over 100 articles since December 25, 2015.
Spoilers galore, so read with caution!
Synopsis
Why are we here? Why are we doing this?
Before Haruhiro had realized what happened, he was surrounded by darkness. Why was he here? Where was here? Even now, he still didn't know. Those around him were the same as him, no one remembered anything other than their own names. And when they emerged from the darkness, the world that awaited them seemed like something out of a video game.
In order to survive, Haruhiro forms a party with the others, learns fighting skills, and as a soldier in the reserve force, takes his first steps into the world of Grimgar. What awaits him there, he doesn't know...
This is the story of an adventure born from the ashes.
Characters
| | | | |
| --- | --- | --- | --- |
| Haruhiro | Manato | Ranta | Moguzo |
Featured Videos
Featured Picture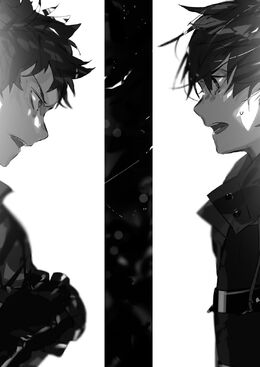 Official Tweets
Polls